1 recensione di "Alexander the Great vs Ivan the Terrible"
Martedì i ragazzi di ERB hanno pubblicato il finale di metà stagione della quinta serie di Epic rap battles of History, intitolato Alexander the Great vs Ivan the Terrible (Alessandro Magno contro Ivan il Terribile) e noi di XCose, come promesso un paio di settimane fa nella nostra top 20 migliori Epic rap battles of History, abbiamo analizzato e recensito l'episodio per voi.
Prima di tutto bisogna dire che fa indubbiamente piacere rivedere il buon vecchio Zach Sherwin nella serie, finora non c'era stata traccia di lui in questa quinta stagione, ed è tronato alla grande nei panni di Alessandro Magno, mentre ad interpretare altrettando magistralmente Ivan il Terribile ci ha pensato Nice Peter. Il concept della battaglia risulta già di per sè ingegnoso, dato che i soprannomi dei due personaggi, "terribile" e "grande", rappresentano due parole dal significato opposto.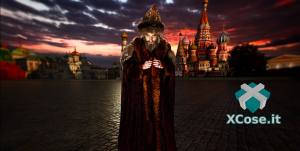 Alexander the Great vs Ivan the Terrible si apre alla grande con il Cremlino avvolto nel buio della notte a fare da sfondo ad Ivan il quale, con la sua voce tetra, apre la battaglia con un gioco di parole: "la crème de la Kremlin's arriving", avvisa il sovrano macedone di non scherzare con uno come lui ("try to serve Ivan / no surviving") e prosegue dissandolo sulla sua pettinatura e il suo vizio di bere.
Alessandro non si lascia intimorire dallo Zar ed apre anch'egli la sua parte con un gioco di parole straodrinario in pieno stile Zach: "you got the Panhelenist from Pella hella pissed". Il condottiero macedone prosegue elencando le sue numerose conquiste e ricorda al suo avversario di essere morto durante una partita a scacchi (con tanto di dimostrazione con una scacchiera, gli oggetti di scena sono sempre una piacevole aggiunta nelle battaglie).
Alessandro Magno comincia a perdersi totalmente in una furia autocelebrativa che lo porta prolungare ampiamente il suo verso. Ma Ivan intravede una via d'uscita quando Alessandro gli ordina di portargli qualcosa da bere, e di fatto lo Zar comincia a preparargli una bevanda nascondendoci dentro del veleno, che gli porge dopo una finta resa esclamando на здоровье! ("Alla salute!").
Alessandro accetta e, proprio come le fonti storiche suggeriscono, muore per avvelenamento. Da questo momento la battaglia comincia a rivelare il suo vero concept: una sfida tra "il Terribile" contro tutte le principali figure storiche soprannominate "Il Grande".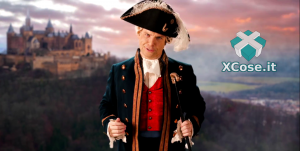 Il primo a fare la sua comparsa a sorpresa è Federico II di Prussia (detto appunto "Il Grande"), interpretato da EpicLLOYD, che finisce per subire un destino simile a quello di Alessandro: dopo aver ascoltato le sue "twelve bars", Ivan finge di arrendersi (il tono sarcastico con cui pronuncia "what a humiliating defeat" è meraviglioso) e tenta di ucciderlo ma, come la storia riporta, Federico muore invece di vecchiaia seduto sulla sua sedia.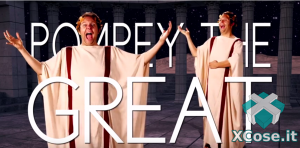 Segue una velocissima comparsa di Pompeo "il Grande" (interpretato da Mike Betette), al quale viene lasciato solo il tempo di pronunciare il suo nome prima di venire subito decapitato da Caterina II di Russia, detta "la Grande" (interpretata dalla cantante Meghan Tonjes), che spiega il motivo del suo gesto con: "solo una russa può sconfiggere un russo".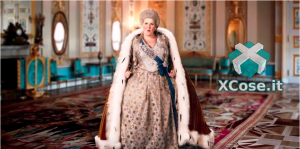 Caterina, a differenza dei due personaggi precedenti, non cade nella trappola di Ivan, e chiude la battaglia con dei versi dallo  stile particolare, più simile all'rnb che al rap a cui la serie ci ha abituati, ma comunque molto gradibili.
Alexander the Great vs Ivan the Terrible dunque ha seguito lo stile della maggior parte degli altri finali di metà stagione di Epic rap battles of History: una struttura più complessa e un abbondante quantità di personaggi.
Tuttavia, in questo caso gli autori sono riusciti a superare se stessi, perchè a differenza degli altri episodi con tanti personaggi, Alexander the Great vs Ivan the Terrible non è un semplice susseguirsi di essi, ma segue più lo schema di una piccola storia: un'avventura di Ivan il Terribile che tenta di far fuori uno ad uno tutti i personaggi storici con un soprannome "opposto" al suo. Un'idea molto divertente e realizzata alla perfezione.
Il voler dare una piccola "trama" alle battaglie piuttosto che seguire lo schema classico di due versi ciascuno per ogni personaggio ha rappresentato una costante in questa stagione, e ha fatto piacere vedere come i ragazzi di ERB abbiano voluto sperimentare nuove strutture per le battaglie, innovando la serie.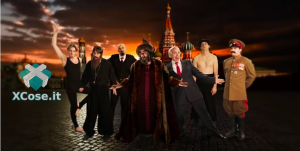 Ho apprezzato tantissimo anche alcuni "piccoli tocchi" che sono stati aggiunti alla battaglia, come il veloce cameo dei personaggi del finale della seconda stagione: Rasputin, Stalin, Lenin, Gorbachev, Putin e Baryshnikov (PewDiePie), che compaiono tutti assieme alle spalle di Ivan quando egli menziona di essere stato il primo Zar di tutta la Russia. La stessa rapida comparsa di Mike Betette nella serie è stata una piacevole sorpresa, dato che Mike è una figura che i fan sono abituati a vedere nei "dietro le quinte" della serie, piuttosto che nelle sfide, essendo egli principalmente un autore.
In conclusione, Alexander the Great vs Ivan the Terrible è stato un episodio eccellente, che per poco non ha ottenuto la corona come miglior episodio di questa prima metà della quinta stagione, ma che si è avvicinato molto.
A questo punto non ci resta che aspettare la seconda metà della serie, che probabilmente arriverà ad ottobre.
Amazon
Wikipedia
YouTube
Sito Ufficiale