18 Epic Rap Battles of History suggestions I'd like to see come true
Disclaimer: if you want to read the part 2 of this article with even more suggestions, you can do it by
clicking here
.
Epic Rap Battles of History is a popular webseries created in 2010 by YouTube comedians and rappers Nice Peter and EpicLLOYD. Each episode puts historically relevant characters, either real or fictional, face to face in a rap contest, ending the video with a question to the audience: who won? Who's next? You decide!
Well, In the last 6 years I've posted a bunch of matchup suggestions in their YouTube comment sections hoping to see at least one of them becoming real one day.
There are tons and tons of characters and matchups I'd love to see in ERB but of course I had to trim down this list to only include matchups that make sense and could actually happen. For instance, you'll notice that for some of the matchups I included Pete and Lloyd's feedback expressed by them during a bunch of livestreams that they aired a year ago publicly on YouTube (no secret info will be shared, especially because I have none).

So here there are 18 Epic Rap Battles of History suggestions from my personal wishlist, in no particular order:


The Three Musketeers vs The Three Stooges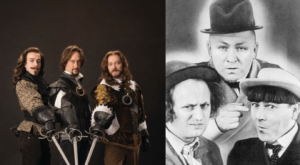 This one has probably been suggested since season one and it's probably one of the top 5 most suggested battles ever right now. It happens to be also one of my most wanted matchups! The connection is pretty simple: two groups of people called "The Three" with a fourth member: D'Artagnan for the Musketeers and Shemp for the Stooges. Also, the Stooges actually made a short movie that was a parody of The Three Musketeers, called The Musty Musketeers.
It would be so funny if the Stooges ended up hitting each other during the battle making their signature sound effects. I think Pete could work fine as Larry, and Lloyd could be Curly; Moe could be played by Alex Farnham: the rapper who played Bieber in season one. For the main three musketeers I would consider casting the Gregory Brothers.
Oh, and if they make the Stooges hit each other, they absolutely need to reference THIS.
Andy Warhol vs Vincent Van Gogh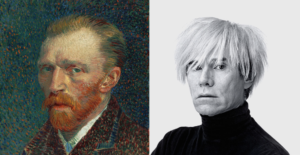 Last year Pete and Lloyd recorded a bunch of YouTube livestreams in which they said multiple times that Warhol could appear; that they tried to make a Dutch character work into ERB; that a Dutch character could ended up appearing before the end of season six; that they were planning a battle involving Rhett and Link and so on.
If they weren't talking about this matchup, then I have no idea what that was all about. And you know what? That's an amazing matchup, one of my favorites actually: rich artist vs poor artist who sold only one painting when he was alive, also opposite personalities.
When ERB recently made a contest to win Freddy Krueger's mask and asked in the ballot for one suggestion each, I actually suggested this matchup. It's just so clever and potentially funny.
Pete and Lloyd hinted that Rhett and Link could play these characters, and their return is one of my most wanted things in ERB. This absolutely NEEDS to happen.
Late Night Show Hosts royale

This is a pretty common suggestion, although every time you'll see somebody suggesting it you'll notice a different lineup. My ideal lineup would be David Letterman vs Jay Leno as the title rappers, then have Conan O'Brien interrupt them, then have Stephen Colbert jump into the fray and finally have Johnny Carson, played by Nice Peter, come in to school them all.
Just imagine this: the battle is about to end, when suddenly a mysterious voice yells: "Ladies and gentlemen, heeeeeeeere's Johnny!!!", that would be amazing.
And if having five show hosts is too much, then they could simply have Letterman and Leno fight and then have Carson coming in as a third party, so they could save O'Brien for…
Conan O'Brien vs Conan the Barbarian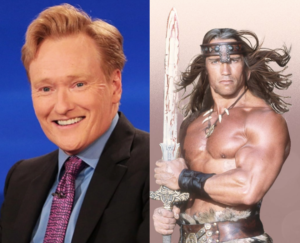 I know putting a Late Show host versus a giant warrior played by Schwarzenegger sounds like a crazy idea, but this suggestion happens to be one of Lloyd's favorites, and one of mine too!
I think this could be interesting, it would also be a fun Pete vs Lloyd battle.
Just imagine the thumbnail for this battle: a smiling O'Brien with a pissed off Barbarian on his left. Too funny to pass up.
Jimi Hendrix vs Kurt Cobain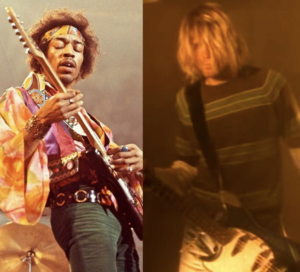 This is… a controversial one. Pete has stated multiple times that he doesn't want to do a 27 club royale and that's fine, but apparently Hendrix vs Cobain also doesn't make him too enthusiastic.
I think they just don't like the idea of joking about two much beloved rock stars who tragically died at 27.
But if they'll actually end up making this episode, I'd like to see Pete playing Cobain rapping on the basketball field from Smells Like Teen Spirit, and Hendrix rapping with a constantly changing psychedelic background.
Visuals aside, I think the connections are really strong: both invented a new music genre (grunge and acid rock), they were both born in Seattle and they were both arrested twice when they were young.
Imagine how dynamic and adrenalinic this battle would be. We need this.

Red Baron vs White Death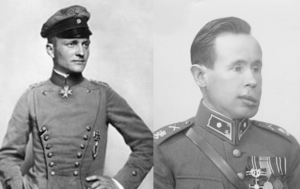 This matchup was teased in the good ol' Patreon Song back in April 2019, but apparently got scrapped for unknown reasons.
Ever since I've seen this suggestion I felt in love with it. It's smart, it's historical, it's interesting.
I think that this could be another funny Pete vs Lloyd battle. The only question is: should the Red Baron really actually fly?
Dante Alighieri vs Doom Slayer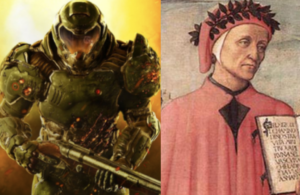 I've seen a lot of people suggesting something like a "Dante's Inferno battle". People basically want a battle where Dante goes through the 9 circles of Hell each represented by an historical or fictional character. I think this would be a bit too messy. Scrooge vs Trump was ok as a crazy ass plot-driven battle with odd character choices, but I don't think that's an experiment that they should repeat. Dante vs Doom Slayer would be 1000 times better than that.
No characters representing circles of Hell or deadly sins, just the author of the Divine Comedy and a huge armored marine fighting against each other.
Both characters go through Hell, after all: one documents it and the other rips and tears through it. I think that's enough for it to be hilarious. Zach Sherwin as Dante Alighieri would be perfect.

Tim Burton vs Hayao Miyazaki + Beetlejuice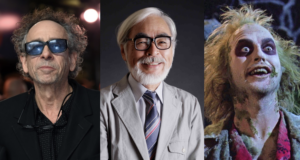 This is an idea Pete and Lloyd shared on a YouTube livestream last year, and ever since then I've wanted this battle to happen so badly!
The idea is to put two directors with different styles of animation against each other, only to have Beetlejuice jump into the battle once his name gets mentioned three times: "By the time Beetlejuice gets mentioned a second time, people are gonna know what is going to happen", said Pete in that livestream.
I'd cast Zach Sherwin as Burton, MC Jin (former Confucius) as Miyazaki and Nice Peter as Beetlejuice.
I think this could really end up being an amazing episode, I actually like the idea of Beetlejuice popping up more than the actual fight between Burton and Miyazaki. I wonder if the Maitlands would cameo, or if Beetlejuice would actually side with Burton or just do his thing and mess things up. It's showtime!
King Tut vs Yugi Muto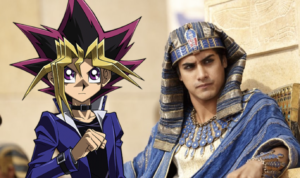 I spent so much time collecting Yu-Gi-Oh! cards and playing Yu-Gi-Oh! video games when I was a little kid that seeing Yugi in a battle could make my nostalgia explode.
King Tut is also a really interesting and relevant historical figure that has yet to appear in the series.
They've shown interest in this matchup before, we'll see if this battle will eventually end up being made.

A Willy Wonka battle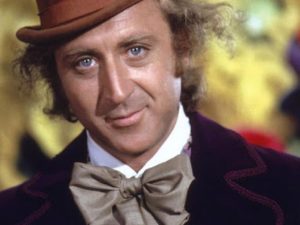 Apparently Pete and Lloyd really want to use Willy Wonka in a battle, they've stated so in one of their YouTube livestreams last year. But who could his opponent be?
The two main candidates seem to be Pablo Escobar and Mary Poppins. I think both characters would work well as Willy Wonka's opponent so I really couldn't choose one for this list.
Wonka and Escobar are two rich men specialized in addictive white substances, sugar vs cocaine, and just like Wonka, Escobar owned a factory too, called Tranquilandia.
On the other hand, Wonka and Poppins are two eccentric "magical" individuals who sing and wear hats. Either way, I can't decide, I just want to see Wonka in a battle.
I think he could be easily played by Pete as long as they use the Gene Wilder version, and having him rap inside his chocolate factory would be a must.
H.P. Lovecraft vs R.L. Stine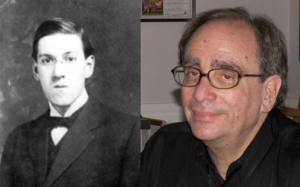 I also wanna see cosmic horror stories writer H.P. Lovecraft fight children horror books writer R.L. Stine.
I remember when everybody thought this was gonna be season 5's finale because Pete made a tweet with both the words "love" and "craft" in it back in the day.
I think it's a very solid matchup, this two authors' creations are basically polar opposites, which is always a good premise for a rap battle, and "who scares his audience most" could easily be the reason behind this two characters' beef. Cthulhu and some goofy Goosebumps monsters absolutely need to cameo somehow.
Pete could play Lovecraft and Lloyd could play Stine.

Jigsaw vs Kevin McCallister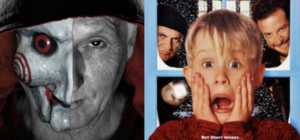 This matchup scored pretty well on an official ERB poll on YouTube.
I've never watched any of the movies these characters are from but I know enough about them to want these two trap masters in a rap battle. I don't know who could play them but I think that Pete and Lloyd would be perfect as the two Home Alone burglars.
Charlie Chaplin vs Mr. Bean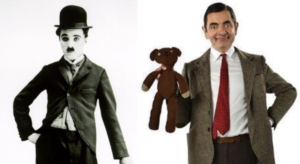 Charlie Chaplin vs Mr. Bean is another battle that I'd like to see and that I think will eventually happen, especially because Chaplin is a relevant enough historical figure that they have yet to use.
A lot of people seem to be against this idea because they think both characters don't talk, but that's actually not true. Chaplin speaks a lot in The Great Dictator, and Bean also occasionally mumbles something.
There's a fan made battle between these two characters made by Freshy Kanal that works really well, I love it, but I want the real deal.
Peter has expressed interest in playing Bean before, and I think it would be funny if the ERB crew actually got Zawesome, the guy who played Chaplin in the Freshy Kanal battle, to play him again in their video. He did a very good job!
Link vs Cloud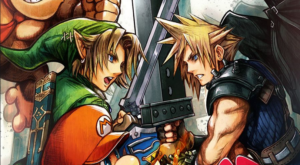 Seeing The Legend of Zelda protagonist Link and Final Fantasy VII hero Cloud Strife fight against each other has been a dream for a lot of gamers for decades. When Cloud was added in Smash Bros. and the pic you see above was uploaded on the website, I recall Masahiro Sakurai being really enthusiastic that an official artwork of these two characters fighting was finally made. It was a big deal.
So, these two sword swinging heroes can indeed already fight in Super Smash Bros., but why not make them kick each other's butts in Epic Rap Battles of History too?
Apparently Pete and Lloyd really like this idea, and in one of their last year's YouTube livestreams Pete even said that he was trying to get in shape to eventually play one of the two roles (I guess Link).
Even if I never really got into either franchises, I think this could be a funny melee. I'm expecting at least one reference to the CD-i games, one "excuuuse me princess" and one Chocobo joke.

A Dick Tracy battle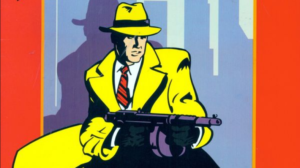 Dick Tracy is one of my most wanted characters and I think that Lloyd could play him very well, especially if they go with the 1990 movie version of Dick Tracy played by Warren Beatty. I think that it would be cool to give Tracy one of those awesome hand-drawn backgrounds from that movie; I would also give him his signature tommy gun so he could write his name on a brick wall with bullets during the battle. His distorted-faced gangster nemeses could also cameo, although I think the ERB crew would end up spending a little too much money and time doing that kind of makeup well.
If they somehow also managed to include a "one guy? No continues?" reference from the AVGN playing the Dick Tracy NES game then that would be really awesome.
The only problem is, just like for Wonka, I couldn't decide on an opponent that could fit him best. Inspector Gadget? Inspector Clouseau? Shaggy and Scooby? The Hardy Boys? Nancy Drew? I have no idea, but I know that Pete and Lloyd can come up with a cool opponent for him.
He's not one of those characters that could bring them a massive amount of views, but I'd love to see him appearing in the series. And if this battle does eventually come true, I'm expecting at least one Dick joke.
Otto Von Bismarck vs Margaret Thatcher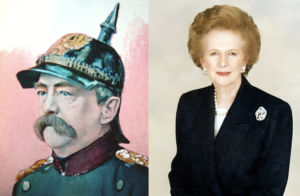 Literally everybody wants this battle to be made. When Ronald McDonald vs Burger King came out, I recall the comment section of that video being flooded with Otto Von Bismarck vs Margaret Thatcher suggestions, it's probably the number one most wanted matchup right now.
A lot of people really want to see the Iron Chancellor vs the Iron Lady, and I definitely agree with them.

Homer vs Homer Simpson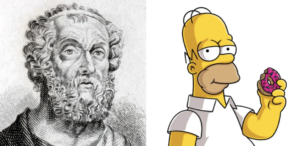 A lot of people, and I mean A LOT of people, have been suggesting Homer Simpson vs Peter Griffin ever since Epic Rap Battles of History started, but I think putting the blind Greek poems writer Homer vs the goofy cartoon dad Homer Simpson would be extremely more funny.
I'm usually against matchups that have little to no connections but this is one of those instances where I'd be ok with it since the idea is crazy enough to work.
I think that with the right amount of makeup and fat suit stuffing Pete could play Homer Simpson fairly well.
Phantom of the Opera vs Hunchback of Notre Dame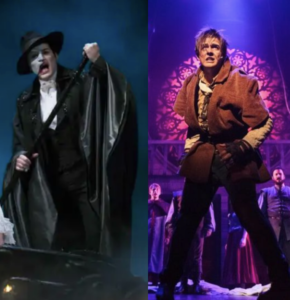 And last but not least, I wanna see these french literature, Broadway musical stars rap battling against each other.
The connections are all over the place, but the most interesting one is that they both often appear in lists about popular movie monsters despite being both humans.
I think this battle would be even better as a royale with popular characters from musicals. Imagine if Cats were in this, that would be hilarious.
If I recall correctly Pete and Lloyd discussed this matchup in a YouTube livestream last year, and I hope they'll make it one day.
So, these were 18 of my most wanted Epic Rap Battles of History. I hope to see some of these come to fruition once season seven stars hopefully this year. And if they'll not, well, I'll be happy regardless, because Pete and Lloyd always put so much effort and passion in their work that it would be hard for me not to appreciate whatever crazy and funny ideas they come up with!
Keep following us and, more importantly, don't forget to follow Epic Rap Battles of History on YouTube!